S&L Collection: about us and who we are.
Greetings, we are Sashko & Lesya (S&L). We are big fans of football and avid Dynamo Kyiv fans. We love and respect DK colours, and in 2012 we started to collect match worn shirts of our favourite football club.  As our collection grew bigger, we decided to share it with those who love Dynamo Kyiv and share our interest in old football shirts.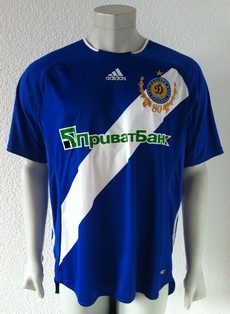 The first item in our collection was Ayila Yusuf's jersey, a gift from our friends. Now  there are about one hundred football shirts in our collection. 
Our goal is to collect in one place every Dynamo Kyiv kit, worn by the first team in the official matches.
We want to emphasize that our collection is a strictly private initiative and we have no connection to the Dynamo Kyiv official website or FC Dynamo Kyiv as an official institution.